Gentle Giant Tour History
compiled by Jack Skelly
<![if !vml]>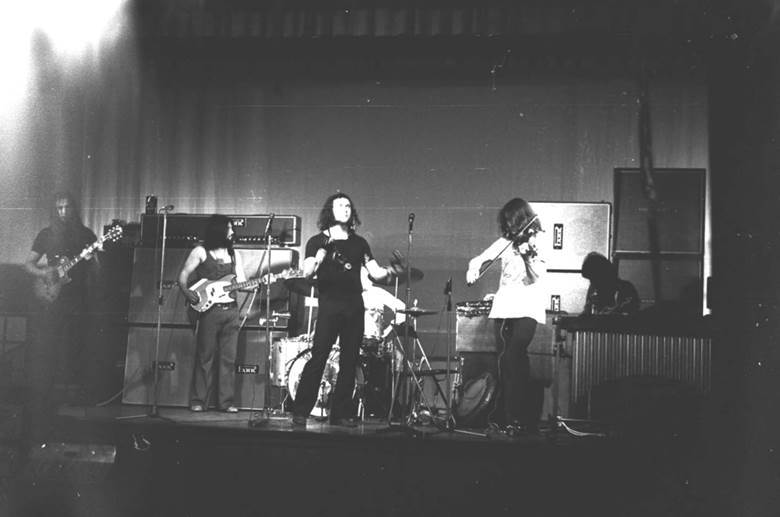 <![endif]>
Southampton, England        Early 1971
new information will be in RED
* * * * * * * *
DID  YOU  EVER  SEE  GENTLE  GIANT  LIVE?    IF  SO,  PLEASE  LET  ME  KNOW.
PERSONAL  RECOLLECTIONS  FROM  CONCERTS  ARE  ESPECIALLY  WELCOME!
e-mail me at      JAskelly@aol.com
Table of Contents
PART  One  -  THE EARLY DAYS
(1970 – 1971)
PART  Two  -  HITTING THE ROAD
(1972 – early 1973)
PART  Three  -  GOING ON AFTER PHIL
(early 1973 – mid 1974)
PART  Four  -  BACK TO NORTH AMERICA
(late 1974 – mid 1975)
PART  Five  -  THE PEAK OF SUCCESS
(mid - late 1975)
PART  Six  -  STILL PLUGGING AWAY
(1976 – early 1977)
PART  Seven  -  A CHANGE OF DIRECTION
(mid 1977 – 1979)
PART  Eight  -  THE FINAL DAYS
(1980)
Click  Here to see my extensive list of all  the  known  LIVE GENTLE GIANT AUDIO RECORDINGS .
This  includes  a  chronological  listing  of  all  material  included  on  official  releases,  as  well  as  all  known  bootleg  recordings.
Also  included  are  BBC  recording  sessions,  privately  held  recordings,  rumored  recordings,  and  recordings  presumed  lost.
* * * * * * * *
Notes from the Compiler
When first putting this Gentle Giant giglist online in 2001, I was given invaluable assistance from two people - GEIR HASNES and TOR NYGARD.  Geir, in his position as publisher of PROCLAMATION: THE OCCASIONAL GENTLE GIANT NEWSLETTER, was able to put together vast amounts of information on the band's activities between 1970 and 1980.  Likewise, Tor put an incredible amount of time, on his own, into researching and documenting details of the band's time together.  Many thanks to both of these gentlemen for graciously sharing information from their archives with me and allowing me to include it here for all Gentle Giant fans to enjoy.
Also, a big thank you goes to ED HURST.  I was able to count on Ed's friendship and technical know-how to be there when I needed it.  This website is online because of him.
                                                           Additional sources used include
                                             THE OFFICIAL GENTLE GIANT HOMEPAGE (hosted by Dan Barrett)
                                             GENTLE GIANT IN CONCERT (giglist compiled by Francois Angers)
                                             ON-REFLECTION (recollections from the knowledgeable members of this Gentle Giant internet newsgroup)
                                             my good friend Bolle Gregmar who first got me started as a serious Gentle Giant collector
                                             the many fans and concertgoers throughout the land who continue to willingly share their memories and anecdotes
                                             my personal collection of live GG concert recordings
                                             whatever else I could dig up!
My goal is to compile as complete of a list of Gentle Giant tour dates as possible but, so far, this archive is far from complete.  There are no doubt countless gaps and inaccuracies in the information but, together, we're getting there!
<![if !vml]>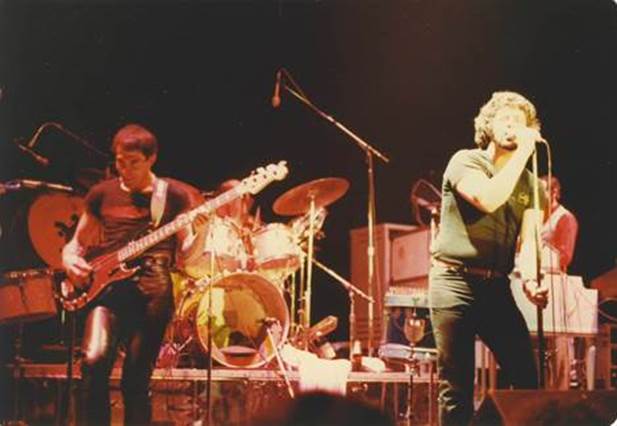 <![endif]>
Chicago. Illinois        May 20, 1980
Links
THE OFFICIAL GENTLE GIANT HOMEPAGE
(highly recommended source of all things Giant)
BURNING SHED'S GENTLE GIANT STORE
(official source of Alucard label and other Gentle Giant merchandise for sale)
(band featuring Gary Green and Malcolm Mortimore, formed to play Gentle Giant's music)
THE OFFICIAL MALCOLM MORTIMORE WEBSITE
(site run by this still active drummer)