Return home to   Gentle Giant Tour History
Gentle Giant Tour History
*** Part Eight ***
*** The Final Days ***
(1980)
new information will be in RED
      1980
Mar. 3           The American release date for the CIVILIAN album was in early March, with one ad specifically listing Mar. 3.  It was released by Columbia Records.  Capitol, unfortunately, had dropped the band from its roster, so they signed a new contract with Columbia, the same US label that had released THREE FRIENDS and OCTOPUS several years earlier.  Many dislike this album, claiming the band had completely "sold out" by this point, but just as many others see it as a collection of quality rock songs, with freshness and vitality.  The album cover was adapted from a photo included in a 1950's Life Magazine article about the growing suburban lifestyle and the increased number of commuters in post-war America.
May ?            A 1991 band retrospective in Record World magazine lists the month of May for the Chrysalis British release of CIVILIAN.  No other printed documentation has been found so far, though some unofficial sources have claimed it was released in February, April or even as late as June 13, although June seems the most unlikely.  It does seem that this final album had very little promotion in England, if any, which could explain the difficulty in tracking down an exact release date.
<![if !vml]>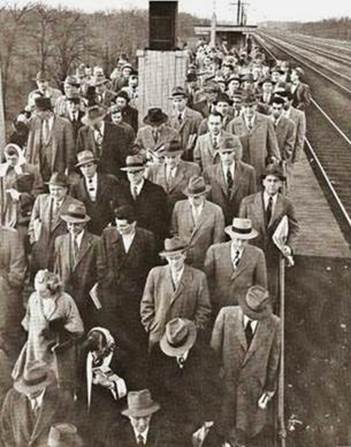 <![endif]>
Life Magazine photo used for CIVILIAN album cover    early 1980
            Finally, after being off the road for nearly two and a half years, Giant staged their CIVILIAN tour in May and June, though only in North America.  Some pre-tour rehearsals are said to have occurred at Stony Brook University in Stony Brook, NY, on Long Island, but there is no hard evidence of that.  There are other indications they actually rehearsed somewhere in the general New York City area.  On this tour, in a spirit of budget consciousness, the band traveled in a camper between stops, as they made their way around the normal concert hall circuit, while also including a larger number of smaller club dates than they'd done in quite some time.  They had originally hoped to offer another band the support slot for the entire tour, but their agent didn't like the idea, so they ended up using different support acts each night, often using local acts. 
As was the case on their late 1977 MISSING PIECE tour, they again added quite a few new songs into their setlist.  However, they kept things simpler this time, with less multi-instrumental interplay between the members than on previous tours.  Gone were the violin, cello, vibraphone, saxophone and trumpet.  Still present were the recorder quartet during The Advent of Panurge, the guitar quintet during Memories of Old Days, and the "shulberry" during Playing the Game.  Their intention was to employ two different methods of stage presentation on this tour.  They would keep things to a bare minimum at the smaller club dates while using a few interesting staging and lighting effects for the bigger theater dates, such as the projected hologram images believed first used in early 1977.  It's said that these were used during Memories of Old Days and On Reflection.  Supposedly,  some sort of long-planned "video presentation" was also initially intended as part of the show, but the band was quoted in a 1980 press report as having run out of time to finish its preparation.  They kept to this two-pronged plan at first, but a truck accident a week or so into the tour resulted in some equipment damage, necessitating all the shows, regardless of the type of venue, to be simplified from that point on.
TYPICAL SETLIST  (Mid 1980)
Convenience
All Through the Night/Free Hand
Memories of Old Days
Knots/Playing the Game - The song Knots was played in a heavier, considerably different arrangement than had been used previously.
Giant For a Day/Inside Out - The song Giant for a Day became the only song from their album of the same name to ever be performed live.  During the song, Derek would wear the "giant mask" pictured on that album's cover.
It's Not Imagination
Underground - the new home for the 5-man drum bash.  The song began with the "subway" recording heard on the new album, along with lighting effects said to make it look like a train arriving on stage.
For Nobody
The Advent of Panurge - played in the encore position, but not at every concert.  The recorder arrangement of Yankee Doodle was back, this time doubled on the bass.
Number One - This was also not played at every concert but when it was, it was used as an encore.
            John Weathers' no-nonsense rock and roll drum lead-in to the opening song, Convenience, set the tone for the straight-ahead nature of Giant's 1980 gigs.  However, these shows were certainly not devoid of creativity.  Several new mini-medleys, combining songs from different albums, were put into the setlist.  The full-length Excerpts from Octopus was retired, but Knots and The Advent of Panurge were still played.
            Derek's habit of introducing himself as some other famous singer continued on this tour.  At times, he even introduced himself and the whole band, by name, as the members of Yes, much to the audience's delight.  On occasion, the group would even follow this with a couple measures of Yes' Siberian Khatru or Close to the Edge.
May 7            Rensselaer, New York                Hullabaloo                              
                              This concert was a sellout.  It was held in a tiny club oddly located in the middle of a suburban residential area, and it was packed.  Ray later claimed to like this particular venue.  Beforehand, John was spotted carting crates of concession items into the loading area and when asked about it, he joked that Giant was a "family operation".  During the soundcheck, Kerry was heard playing Cliff Richard's It's So Funny and he also began to have trouble with his keyboards.  Progressive band 805 was the opening act and during their own brief soundcheck, their guitarist continually played the main riff from GG's All Through the Night.  Then, during their actual opening set, Gary was seen watching them from backstage.  After a longer than usual delay, Giant finally hit the stage, but Kerry's keyboard troubles had not cleared up and he was forced to play many of his parts on the Hammond organ.  Being the very beginning of the tour, there were also a few other problems, such as band members forgetting some lyrics or missing the odd instrumental line, but they just looked at each other and laughed.  GG was quite popular in this area of New York State and the crowd loved the show, the band seeming to enjoy it, as well.  It's even been said that they played at least three encores, although this remains unconfirmed.  Before playing one of these encores, Number One, Derek announced that that particular song was going to be released as a single within a few weeks.  That did not happen.  Before the show, John told a fan that the next gig was in Poughkeepsie, a name he struggled to pronounce.  Actually, John was mistaken, as the Poughkeepsie show was not set to happen until May 23, when it was ultimately canceled.  A fan taped this Rensselaer show but, unfortunately, that tape is now presumed lost.
<![if !vml]>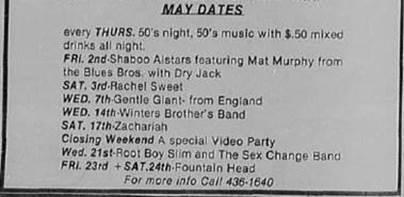 <![endif]>
Rensselaer ad    May 7, 1980
May 8            Syracuse, New York                   Stage East                              
                              There is a tape of this concert at which 805 again played support.  Ray claimed to like this venue also.
<![if !vml]>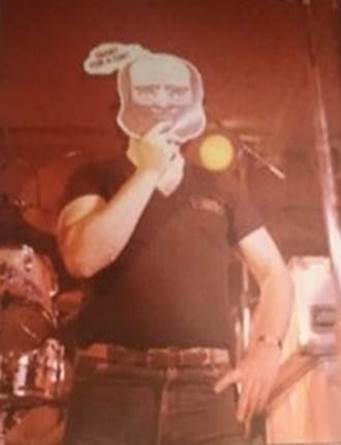 <![endif]>
Syracuse - Derek's mask    May 8, 1980
May 9            Montreal, Quebec                        Theatre St-Denis                     
                              They did two shows, both sold out with a crowd of around 1,500 each.  The second show, which was added by popular demand, began around midnight, but ads and tickets read 11:59 P.M. to maintain the integrity of the May 9 date.  The opening act for both sets was a local acoustic pop/jazz/bossa nova singer named Diane Tell, who performed alone with just a classical guitar.  These concerts took place at the height of a political upheaval in Quebec Province when many were seeking independence from the rest of Canada.  During one of the shows, chants from the crowd arose, hoping to entice Derek to voice support for the cause, but he did not oblige.  As a promotional stunt, Montreal's CHOM Radio had held a GG-themed contest and awarded the winner a $500 check onstage at one of these shows.  A very brief silent 8mm film clip exists from one of these shows, also.
<![if !vml]>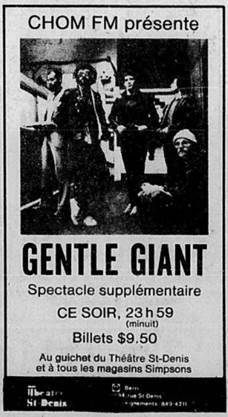 <![endif]>          <![if !vml]>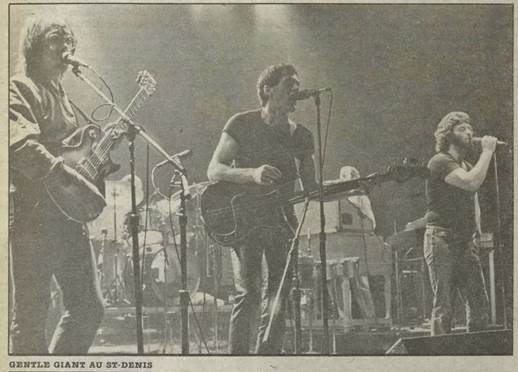 <![endif]>
Montreal - ad for added second show and newspaper photo    May 9, 1980
May 10          Toronto, Ontario                         Massey Hall                            
                              This concert was just shy of a sellout with 2,581 fans seeing Nash the Slash, ex-violinist from the Canadian band FM, open the show, although he later mistakenly recalled it having taken place in November, 1981.  He said he was well-received and was called back for an encore.  The next day, the Globe and Mail gave GG a nice write-up, but did point out the constant trouble they had with feedback.  Ray, in particular, appeared visibly upset by this problem.  Early ads in the Toronto Star indicated the group had two sets planned on this evening, at 9:30 and 11:30, but there ended up being just the one show beginning at 8:00.
<![if !vml]>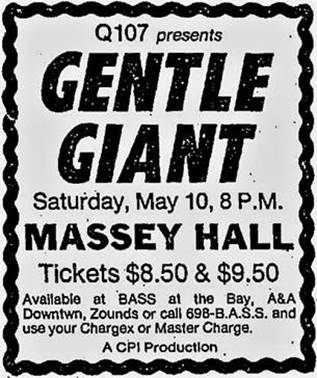 <![endif]>        <![if !vml]>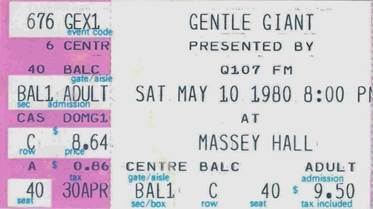 <![endif]>        <![if !vml]>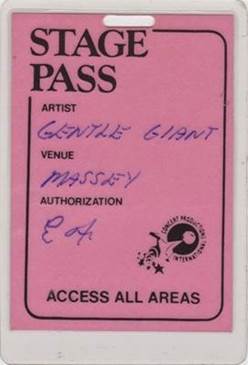 <![endif]>
Toronto    May 10, 1980
May 11          Rochester, New York                  Triangle Theater                     
                              Although originally scheduled and advertised for Rochester's Auditorium Theater, this show was relocated at some point to the smaller Triangle Theater nearby.  This was more than likely due to lackluster ticket sales as only 820 tickets are confirmed to have been sold.  Earlier purchased tickets were printed as reserved seating at the Auditorium, while later tickets were printed as general admission at the Triangle.  805 was slated to open this show and that band's lighting director recalls that they did, as does a fan at the show.  On the other hand, another fan has vivid memories of a comedian opening the show.  It's certainly possible that there were two support acts on this evening.  Interestingly, Giant did use a comedian as support in San Francisco on June 15, towards the end of this tour.  As Giant was just about to start their own set, a technical glitch on stage caused a slight delay.  Gary got to joke around with the crowd for a bit while things were straightened out.  Ray stated in a published interview in the city's Democrat and Chronicle that the band had fond memories of playing in Rochester.
<![if !vml]>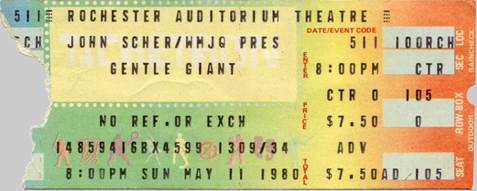 <![endif]>          <![if !vml]>
<![endif]>
Rochester - tickets with original and corrected venue    May 11, 1980
May 12          Detroit, Michigan                        Harpo's Theatre                      
                              This was an old movie theater converted into a club.  The support act was a punk style band called Nikki and the Corvettes.  The audience grew restless during their set, angering Nikki, their female lead singer.  As she announced their final number, the crowd erupted into applause.  Interestingly, even Nikki herself agreed that putting these two bands on the same bill was a bad idea.
<![if !vml]>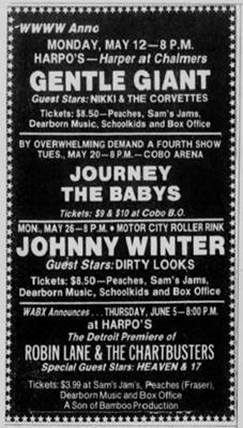 <![endif]>          <![if !vml]>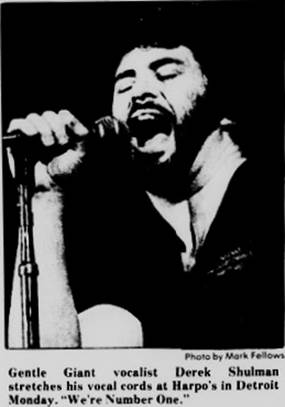 <![endif]>
Detroit    May 12, 1980
May 13          Cleveland, Ohio                          Agora Ballroom                      
                              Ray remembered this gig, for which a tape exists, as going quite well.  There were equipment problems, causing a slight delay before All Through the Night.  Local prog band Polyphony opened the gig.  Kerry Minnear was impressed with this opening act and complimented them after their set, saying "nice one, that was."
<![if !vml]>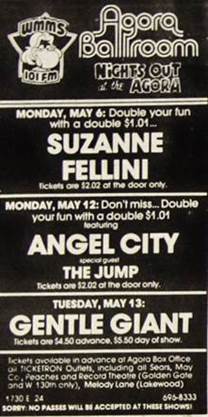 <![endif]>        <![if !vml]>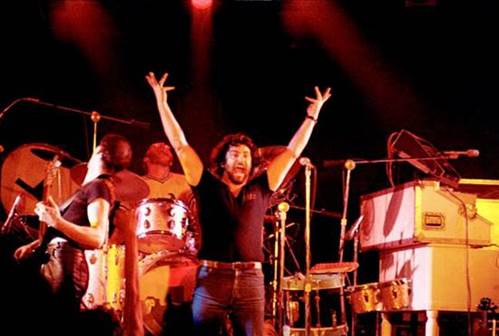 <![endif]>
Cleveland    May 13, 1980
May 15          Buffalo, New York                        Kleinhan's Music Hall             
                              The band 805 opened the show, as they had in Rensselaer, Syracuse and possibly Rochester, and the place was packed with the Buffalo Evening News reporting an attendance of 1,800.  A member of 805 has since recalled GG as being "humble and friendly and very funny in the dressing room".  Sadly, it was after this gig that a truck carrying some of Giant's equipment was involved in an accident.
<![if !vml]>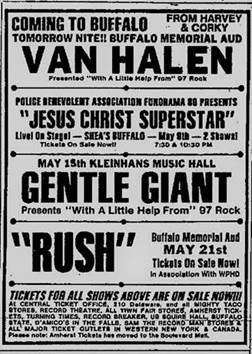 <![endif]>
Buffalo ad    May 15, 1980
May 16          In the early morning hours of May 16, after performing the previous evening's concert in Buffalo, one of the band's equipment trucks overturned on the New York State Thruway near the city of Syracuse.  It was bound for that evening's Upper Darby concert outside of Philadelphia.  Some of their equipment was damaged, most notably the neon "giant's head" which hung over the stage.  This head had already been damaged once or twice during the early 1977 tour.  It was also used as a stage prop during the late 1977 tour.  It was one of the few stage props used at the beginning of the 1980 tour, but it made its final appearance at the Buffalo show and was retired for good.  According to the keyboard roadie who was driving at the time, the truck contained mostly instrumental gear which sustained no damage.  Some of the casters on the equipment's flight cases were damaged, however, making the act of rolling things around during setup a bit more difficult for the crew each night but, thankfully, no one was hurt.  Another truck carrying the lights and PA was not involved in the accident.
<![if !vml]>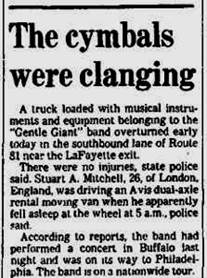 <![endif]>
Article about truck accident    May 16, 1980
May 16          Upper Darby, Pennsylvania        Tower Theater                        
                              This show was over an hour late as Giant was delayed arriving at the venue, due to the truck accident early that morning.  Because of this, their set was somewhat abbreviated with a couple tunes omitted.  The opening act did not even have time for a proper soundcheck.  Determining exactly who occupied this opening slot on the bill has proved quite challenging.  On the very day of the show, the Philadelphia Inquirer noted that GG was to be supported by a New Jersey band called Fandango, a group which one fan in attendance specifically recalls watching.  However, other eyewitnesses have stated the openers were the Granati Brothers, the Pittsburgh group discovered in 1977 by Ray and Derek Shulman, who also helped sign them, manage them and produce their first album.  As it turns out, neither one of these scenarios may be correct.  Very strong evidence has come to light that the opener was actually a New York City new wave band led by one Philip D'Arrow.  One fan has clear memories of D'Arrow's presence, while D'Arrow's own guitarist and the gentleman running sound for him in the hall that evening have both definitively confirmed this.  D'Arrow had recently released an album called SUB-ZERO and he held up a copy of that record during his set, a fact recalled by two members of the audience.  The crowd was not terribly interested in the opener, but not overly rude or hostile, either.  Some particularly pro-Giant people continually yelled out "Gentle Giant!  Gentle Giant!" throughout D'Arrow's time on stage, causing him to remark, jokingly, that "maybe we'll do some of their songs next."  His guitarist does recall that D'Arrow was a last-minute substitute, possibly signed on the morning of the show, when the previously booked act canceled out.  D'Arrow and Fandango shared the same booking agency so, if Fandango was indeed the band that canceled, it would have been a simple matter for the agency to quickly contact D'Arrow to fill in.  As for the Granatis, some fans could simply be confusing this evening with a Granatis appearance at the Tower Theater in 1981.  However things transpired, there is clearly more to this puzzle than meets the eye.  A combination of fading memories and/or newspaper errors may have been at play but, whatever the case, more information is certainly needed.  A review of this show does not mention the opener but the reviewer was quite impressed by the drum bash during Underground, particularly its use of strobe lights.  A tape exists of Giant's set, during which they had a few sound system issues.  In fact, they suffered a quite serious glitch early in their set when some extremely loud distorted audio noise cut through the sound, making it hard to even hear what was going on.
<![if !vml]>

<![endif]>
Upper Darby ad    May 16, 1980
May 17          New York, New York                    Palladium                               
                              A crowd of 2,400 made this concert nearly a sellout.  Preceding Giant was David Sancious who played piano and guitar with only a drummer on stage with him.  During his set, he played the well-known theme song from the animated Peanuts Christmas TV special and received quite an ovation in the process.  As it turned out, both acts received positive reviews in Variety.  Although not listed on the marquee, there is a report that Robin Lane and the Chartbusters were also on the bill, opening the evening.  The possibility has also been floated that the Granati Brothers, who were also rumored to be on the bill the previous night in Upper Darby, were at one time supposed to be on this Palladium bill too, but canceled.  Always the clown, John Weathers used a huge number of green beer bottles to decorate the stage for this concert.  Unfortunately, the stage lighting was said to be weak on this night.  In fact, it's been said there were various technical problems all night long.  On this tour, Ray showed his appreciation for the currently popular punk rock movement by dressing in black leather trousers contrasting nicely with his hi-top red sneakers.  At this particular show, one fan in the audience was amused by seeing him knock his knees together at the start of the show, reminiscent of Sid Vicious, the notorious bassist with the Sex Pistols.
<![if !vml]>

<![endif]>        <![if !vml]>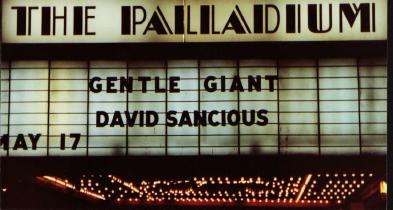 <![endif]>
New York's Palladium - ad and marquee    May 17, 1980
May 18          New Haven, Connecticut             Toad's Place                           
                              This concert was broadcast live over New Haven's WPLR radio station with a sizeable, though incomplete, portion of it officially released on the MEMORIES OF OLD DAYS compilation.  There was a slight delay getting this show started, as the band had some trouble with their gear.  In fact, Kerry seemed to have equipment problems of some sort throughout the evening.  The band, playing in an area that seemed way too small, complained that it was quite hot on stage.
May 20          During the afternoon, before the two evening sets in Chicago listed below, the band visited Pierce Arrow Studio in nearby Evanston, Illinois, a state of the art facility, claiming it was being considered for their potential next album.  Band members described this studio visit in an interview held between sets that night.  Ray again referred to this next planned album and the studio the band had found in a June 1980 interview.  Of course, there ended up being no next album.
May 20          Chicago, Illinois                           Park West                               
                              They did two shows, the second added at the last minute.  The support act was the midwest band Faustus.  GG had some sound problems during the early show, particularly with Derek's monitor.  While being interviewed between the two shows, Ray claimed to not like this venue, saying it was too business-like and didn't lend itself to rock and roll.  The venue was actually an old adult movie theater which had recently been refurbished and seated 750.  Originally, Giant had scheduled this midwest date in the middle of their east coast dates because they expected to participate in some sort of big live satellite radio broadcast.  However, this was postponed, so they headed back east the next night, expecting the broadcast to be rescheduled sometime within the following two weeks.  As it turns out, it's believed that no such satellite broadcast ever took place.  Phil Collins of Genesis is believed to have been in the audience at one of these shows, quietly sneaking out afterwards.  One report has some audience members booing the band during Betcha Thought We Couldn't Do It at one of the shows, as well.
<![if !vml]>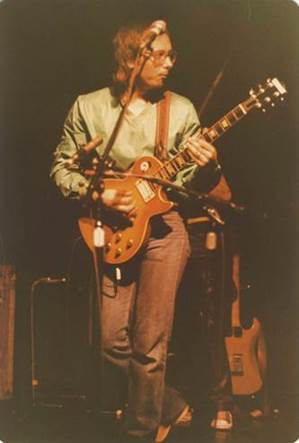 <![endif]>        <![if !vml]>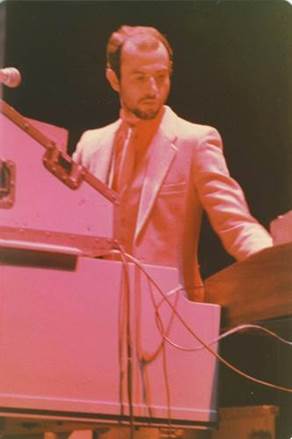 <![endif]>        <![if !vml]>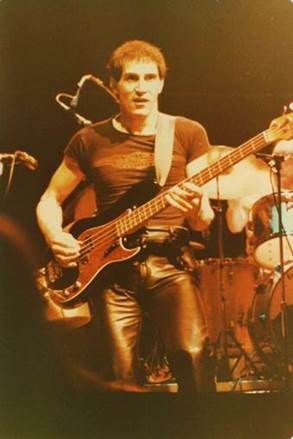 <![endif]>
<![if !vml]>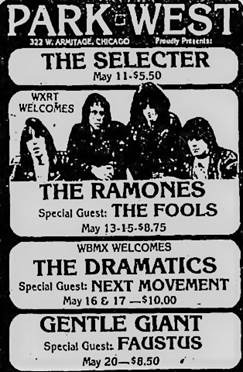 <![endif]>
Chicago    May 20, 1980
May 22          Boston, Massachusetts              Paradise Club                         
                              They did two shows at this 400 seat club.  The sets were similar although, at the early show, they left out the song Number One, traditionally done as a second encore on this tour.  This could have been due to time constraints, as the club management had very little time to clear out the first crowd so the second crowd, waiting outside, could enter.  The first show was packed and the second a little less so.  One fan who was at both shows remembers the band being a bit tense during the early show and a bit looser and more relaxed, as well as louder, during the second show.  There was tumultuous applause after the first show's encore, causing one anonymous audience member to remark that it was the greatest response he'd ever seen for a band at the Paradise.  A tape of the early show definitely exists and while the late show was also recorded, that tape was stolen and is now missing.  Opening for both performances was a local band called the Shane Champagne Band.  Giant was also originally scheduled to appear in Boston on May 21, but it's very unlikely that they played both nights.
<![if !vml]>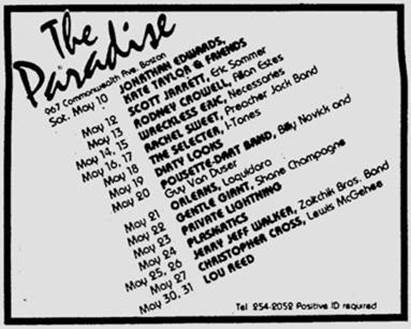 <![endif]>
Boston ad    May 22, 1980
May 23          Asbury Park, New Jersey           Fast Lane                                
                              This date was a last-minute substitution.  Originally, the group was set to play at the Mid-Hudson Civic Center in Poughkeepsie, New York but that concert was canceled a couple weeks before showtime.  One fan who was planning to attend believes it was due to poor ticket sales.  This club date in Asbury Park, at which the band played before a couple hundred people, was quickly booked instead.  People in the crowd were calling out for the song Two Weeks In Spain, not a part of their 1980 setlist, causing Derek to explain, "we forgot that one."  A band called Sustenance opened the show on a very rainy night.
<![if !vml]>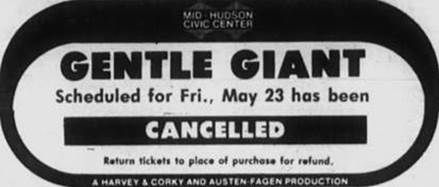 <![endif]>        <![if !vml]>

<![endif]>
Ads for canceled Poughkeepsie show and replacement Asbury Park show    May 23, 1980
May 24          Hempstead, New York                 Calderone Concert Hall          
                              broadcast live over New York City's WLIR radio station.  Regina Richards and the Red Hots, a Brooklyn dance music act, played in the opening slot.  Their short set was not well received.  During Memories of Old Days, Gary's acoustic guitar died, so he finished the song using an electric guitar.  As the band began playing the song Giant For a Day, a fan tossed a poster at Derek on which he had painted the mask from the front cover of the album of the same name.  Derek held it up during the tune and the poster remained on stage for the rest of the concert, first near the bass drum, then in front of the keyboards.  During the encore, Derek dedicated the song Number One to the New York Islanders hockey team who had just won their league championship on that very day.  While singing the song, he even wore an Islanders shirt presented to him before the number.  On this particular occasion, Derek introduced himself as Ted Nugent.
<![if !vml]>

<![endif]>              <![if !vml]>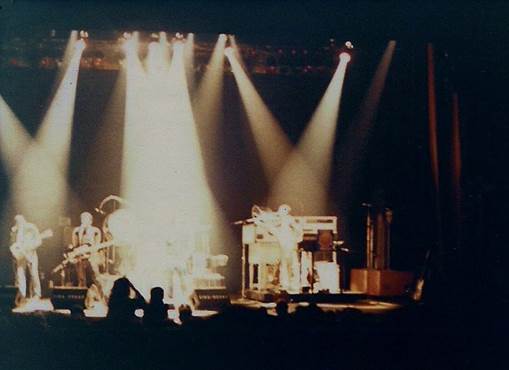 <![endif]>
<![if !vml]>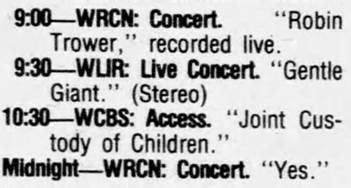 <![endif]>              <![if !vml]>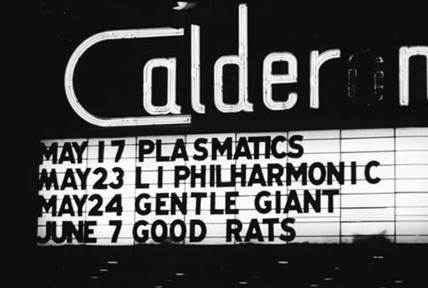 <![endif]>
Hempstead - includes Calderone marquee    May 24, 1980
May 25          Owings Mills, Maryland               Painters Mill Music Fair          
                              A tape exists of this concert which had Giant performing on a circular, rotating stage.  On this evening, the club offered virtually no seating, with only a couple table around the outside, so most everybody stood to watch the show.  The opening act was Face Dancer, the same band who opened for Giant in Bailey's Crossroads, Virginia on Nov. 10, 1977.  Face Dancer, who were normally viewed as local home town heroes in the Maryland/Virginia area, were very poorly received at this 1980 show and left the stage in humiliation after just a few songs.  For some reason, some of the tickets for this show listed the headliner in plural form as "Gentle Giants."
<![if !vml]>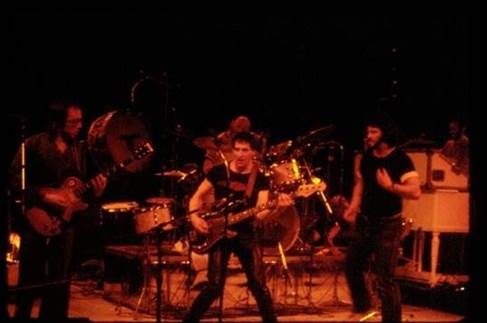 <![endif]>        <![if !vml]>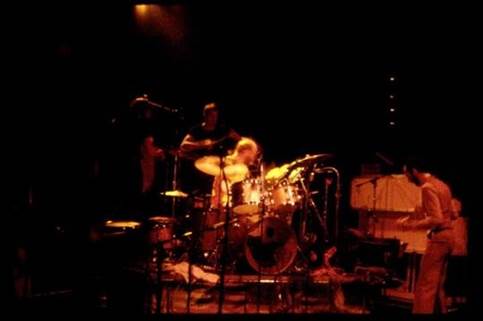 <![endif]>
<![if !vml]>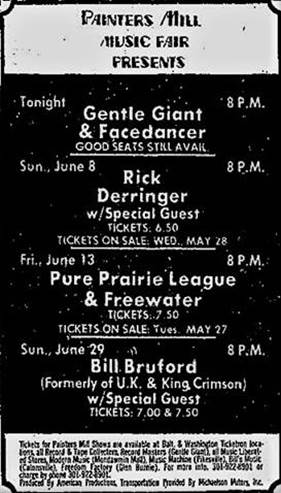 <![endif]>        <![if !vml]>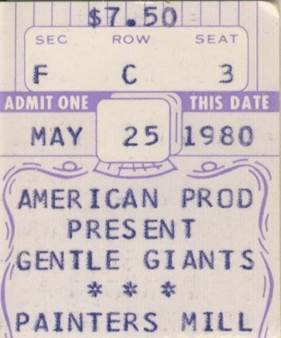 <![endif]>
Owings Mills    May 25, 1980
May 27          Virginia Beach, Virginia              Rogues Gallery                      
                              Robin Thompson, a very popular local beach music act, opened this club gig, which was originally scheduled for May 26.  At first, the club was packed with 1,500 fans, but a number of them left before Giant came out.  Unfortunately, those that remained were reportedly quite noisy during GG's performance.  When Gary first walked onstage, he took a long, leisurely sip from a glass of wine setting on his amplifier next to a few beers, then the band started its first song.  During Giant for a Day, Derek did not need to wear his own mask, as an audience member gave him one.  After the show, Derek autographed the mask for its owner.  A tape of this concert is rumored to exist.
May 28          A diary page from this tour, visible in the SCRAPING THE BARREL box set, seems to list a concert in "Charlestown" on this date, but no other details are given.  Based on the band's location on surrounding dates, this probably refers to either Charleston, West Virginia or Charleston, South Carolina.  However, no other confirmation whatsoever has been found of a gig taking place on May 28.
May 29          Atlanta, Georgia                          Agora Ballroom                      
                              The sound in the hall was reported to be quite good this evening.  The opening band was advertised to be a group called Twelfth Night.  This was a local Atlanta-based band, not to be confused with the British neo-prog band which was to become quite well-known in the 1980's.  However, Twelfth Night may not have appeared, as several sources seem to indicate that GG ended up playing without a support act.  Giant's set was broadcast live as it happened over Atlanta's WKLS radio station.  This broadcast has now been officially released, on vinyl only, as part of the 2022 FRONT ROW CENTER boxset, originating from a tape previously owned by a band member.  While presenting the members of the group, Derek referred to himself as Jimmy Carter who was U.S. president at the time of this gig and had previously worked right in Atlanta as Governor of the state of Georgia.  In 1980, Carter was in the middle of a reelection campaign against Ronald Reagan.  Just before this evening's encore, John Weathers came to the microphone and, in rather harsh terms, tried to discourage the crowd from voting for Reagan.  Although this occurrence was mentioned in the liner notes included with the official boxset, Joh's statement was sadly edited out of the release.  The University of Georgia's student newspaper, the Red and Black, advertised this gig for a few weeks prior to the show but in each issue, printed very disparaging remarks about the band which did nothing to positively promote the concert.  Phrases used included "icky progressive rock", "formerly interesting" and "touring behind a limpid album".  Their final notice stated "being gentle is one thing, but there's no excuse for being comatose".  Fortunately, the Atlanta Journal published a very generous review of the gig, while mentioning that members of Kansas and the Dixie Dregs were seen in the audience. 
<![if !vml]>

<![endif]>
Atlanta ad with unconfirmed opener    May 29, 1980
May 31          Gainesville, Florida                    Great Southern Music Hall     
                              Towards the end of the show, a number of people in the crowd began throwing marijuana cigarettes onto the stage.  One fan in the front row then handed them to Ray, who placed them on a drum.  The Independent Florida Alligator newspaper advertised the support act as Craig White and Teaser.  White was a well-known local guitarist while his band was actually called Teasers.
<![if !vml]>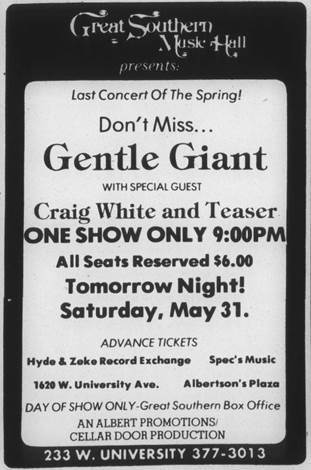 <![endif]>
Gainesville ad    May 31, 1980
June 1          Miami, Florida                            Gusman Cultural Center         
                              Interestingly, Derek introduced the song Knots to the crowd as a "psychedelic" song.  One fan claims Giant looked ill during this concert, even remembering John Weathers repeatedly throwing up into a bucket on stage during the show.  As it turns out, the fan was correct.  The band had eaten some bad burgers beforehand, jokingly described by Derek in a backstage press interview after the gig, as "Kentucky Fried Rat".  This also explains why Derek frequently left the stage when he was not singing.  The food poisoning hit the players when the opening act, a group called Hoochie, took the stage, and continued through all of Giant's set.  Gary recalls this difficult gig, but says they still managed to put on a good show, even though they played without their own lighting and sound rig.  This equipment was, unfortunately, on its way to Houston, the site of the group's next concert.  Film of the backstage interview has recently been located and was released online by the band themselves in 2020. 
<![if !vml]>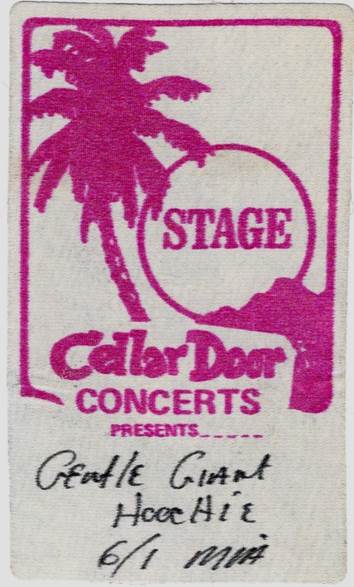 <![endif]>
Miami - questionable promotion    June 1, 1980
June 3          Houston, Texas                          Palace                                     
                              A San Antonio band called Heyoka opened the show.  Even after Giant finished playing two encores and the lights had come up, the crowd continued to stand, whistle and cheer for quite some time.  This Houston show may have been originally scheduled for June 2, but clear evidence exists that it, in fact, took place on June 3.  The Palace was originally part of the Agora Ballroom chain, but had recently changed its name prior to this concert.
<![if !vml]>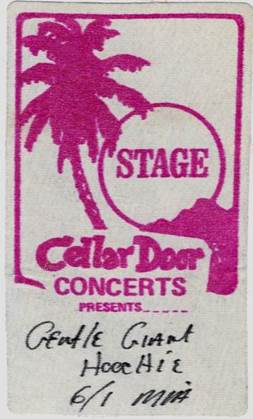 <![endif]>
Houston ticket    June 3, 1980
June 4          Dallas, Texas                              Bijou Showcase Club             
                              Opening the show was a band called Lightning.  This small club was so crowded that the local fire marshal came and threatened to cancel the show if some people did not leave. It appears that security personnel at the club used a rather nasty method for thinning out the crowd.  The show was late getting started and as waiting fans left to use the bathroom, they were not allowed back in and were forced to leave the premises, even though they had valid ticket stubs.  Others presumably took their seats.  Quite a crowd eventually gathered in the parking lot and scuffled with police officers, but to no avail.  It's rumored that some of these forcibly ejected paying customers later filed a lawsuit against the Bijou.  The show finally did get underway about a half hour late.
<![if !vml]>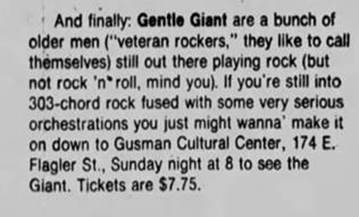 <![endif]>        <![if !vml]>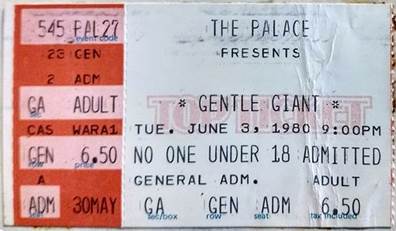 <![endif]>
Dallas backstage pass and ticket    June 4, 1980
June 5          Austin, Texas                             Armadillo World Headquarters                                                     
                              A fan recalls this as being yet another well-received Austin show, with about 2,500 in attendance.  It's possible the band changed their normal song order and opened with Playing the Game.  Support for the evening was Mark Hallman, former member of the band Navarro and future Austin record producer. 
<![if !vml]>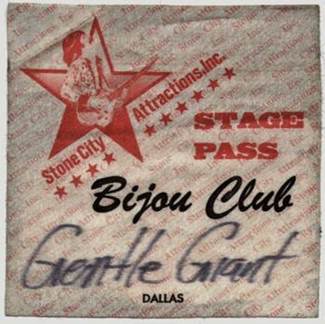 <![endif]>
Austin ad    June 5, 1980
June 6          Norman, Oklahoma                    Boomer Theater                     
                              This was an old movie theater that only seated around 600, although it was packed for this show.  It has been described as "not having a bad seat in the house", but also offering less than adequate air conditioning.  On this evening, the sound was also quite poor and distorted.  When Derek first spoke, he joked that the band would be playing selections from CLOSE TO THE EDGE, IN THE COURT OF THE CRIMSON KING and TRICK OF THE TAIL.  Of course, they did no such thing.  The intended support act for the show was a local progressive trio called Evensong but, for unexplained reasons, the bill was changed at the last minute and they did not perform.  Instead, a local country-folk singer by the name of Patty Benson opened the show.  A newspaper review did not give her high marks as a performer, but noted that the crowd was at least polite in their applause.
<![if !vml]>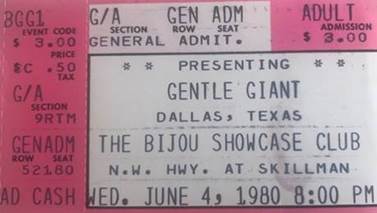 <![endif]>            <![if !vml]>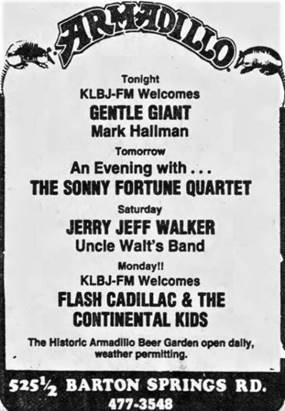 <![endif]>
Norman ads    June 6, 1980
June 8           Denver, Colorado                        Rainbow Music Hall                
                              The Rainbow was a converted movie theater with a capacity of just shy of 1,500, with Billboard reporting 958 in attendance at this general admission gig.  Listen Up, the Denver audio company which had professionally recorded many of the rock concerts at local nightclub Ebbets Field earlier in the decade, began recording shows at the Rainbow after that venue closed in 1976.  They recorded this show and Denver's KAZY radio station broadcast an edited version of it shortly after it ended, the broadcast starting at midnight on June 9.  A funny moment happened during the broadcast when, before Memories of Old Days, the announcer started the tape at too slow of a speed, then had to adjust it.  One fan at the show claimed the hall had terrible acoustics, though others have disputed that.  Outside, it was a rainy, windy night and, partway through the gig, the ceiling over Kerry's head began to leak.  The band also had problems with their stage lighting at the beginning of the show.  They soldiered on, though, even handing out GIANT FOR A DAY masks to audience members.  The opening act for this show was the Colorado reggae musician John Bayley.
<![if !vml]>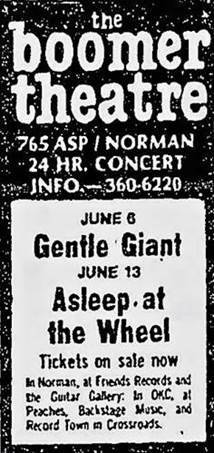 <![endif]>        <![if !vml]>

<![endif]>
Denver    June 8, 1980
June 9          Albuquerque, New Mexico          KiMo Theatre                          
                              It is believed this gig did take place, even though one eyewitness had reported that it was canceled, due to too few tickets being sold.  Gary confirmed it went ahead as planned.
<![if !vml]>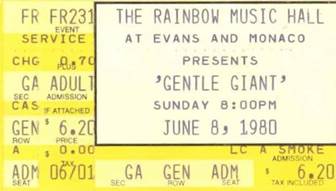 <![endif]>
Albuquerque ad    June 9, 1980
June 10         Tempe, Arizona                          Dooley's                                 
                              Dooley's was a chain of small clubs in the southwest US, this one seating no more than around 300 patrons.  One of those present believes the band looked a bit tired on this evening.
<![if !vml]>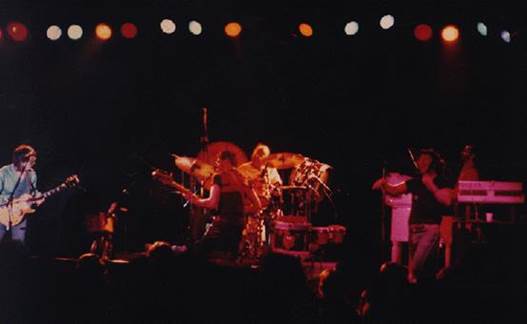 <![endif]>
Tempe ticket    June 10, 1980
June 11         Tucson, Arizona                         Dooley's                                 
                              The band played two shows at this, another club in the Dooley's chain.  As publicity for these two sets, Tucson radio station KWFM played an ad featuring the subway train recording heard at the beginning of Underground, along with an announcer proclaiming that Gentle Giant was "rolling into town".  The Tucson Dooley's was an old renovated church that was converted into a nightclub in 1977, before finally burning to the ground in 1983.  Supposedly, it had also been used, at one time, as a fraternity house, due to its being adjacent to the University of Arizona campus.  There was a wooden balcony, once a choir loft, around the interior of the club which extended quite a ways inwards, so that patrons in the front of the balcony appeared to be looking almost straight down onto the stage.  Kerry is said to have appeared a bit apprehensive about the people watching from there.  According to fan reports, the place was packed for these shows and the crowds were raucous but enthusiastic.  Attendance at the early set is known to be around 250.  There was not a musical act in the support slot.  Instead, a juggler named Chris Bliss entertained the appreciative crowd with his juggling and his joke telling.  Before finally correcting themselves, the Arizona Daily Star advertised an incorrect date of June 10, perhaps confusing this with the Dooley's gig in Tempe the night before.  The promoter, Evening Star Productions, claimed to have lost money on nearly every Tucson concert it had organized since February, but did break even on the Giant shows.
<![if !vml]>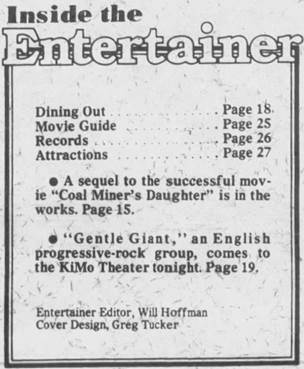 <![endif]>        <![if !vml]>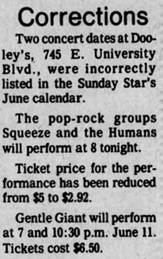 <![endif]>
Tucson - incorrect and corrected advertised dates    June 11, 1980
June 13        West Hollywood, California           The Roxy                               
                              They did two sold-out shows on this, the first of three nights at this famous nightclub in greater Los Angeles.  Comic juggler James Marcel, known for juggling chain saws, bowling balls and the like, served as the warm up act for both sets.  An audience tape exists of Giant's set at what's believed to be the early show, though it's also rumored that the Roxy's sound man recorded both shows from the house mixing desk.  At this early show, the group got off at the very beginning of For Nobody and had to start again.  An audience member in attendance at both shows recalls the crowds being quite unmoved by the band's newer material, with the exception of Inside Out, for some reason.  During one of the shows, Derek threw his mask into the audience at one point and was saddened to see that no souvenir collector even bothered to pick it up for a while.  At the sold out late show, Derek, who admitted to being drunk, had some trouble remembering his words during The Advent of Panurge.  Gary, also drunk, lost one of his sticks during the drum bash.  A fan in the crowd retrieved it and, since Gary apparently didn't have another stick, the fan reluctantly gave it back to him.  As a thank you, Gary returned the stick to the fan after the song.  According to the UCLA student newspaper The Daily Bruin, the sound was "lacking in clarity and too loud" on this evening.
<![if !vml]>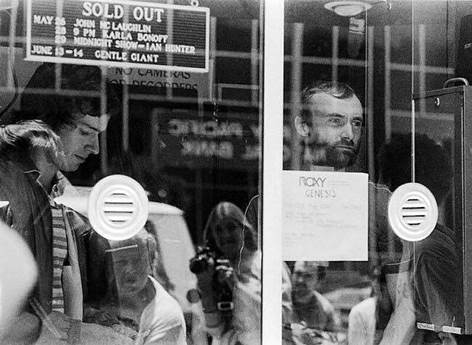 <![endif]>
West Hollywood - Genesis members selling tickets at the Roxy - marquee in back    June 1980
June 14        West Hollywood, California           The Roxy                               
                              They did two more sold-out shows, again both rumored to have been recorded by the Roxy's sound man.  An existing audience tape of the early show shows Derek teasing the crowd by referring to the venue as the Forum, a much larger Los Angeles hall.  An audience tape of the late show is also known to exist.  Juggler James Marcel again opened the shows.  The Daily Bruin, which claimed the sound was sub-par on the previous night, stated in its review of this night's early show that GG now produced "some of the cleanest sound ever to emanate from the Roxy stage".
June 15        San Francisco, California             Old Waldorf                            
                              The band played two general admission shows upstairs at this club, which is believed to have held, at the most, 300 people.  Originally, they only planned on one performance at 8:00 but it sold out so they added another show at 11:00.  The opening act for both shows was comedian A. Whitney Brown, who received a mixed reaction from the crowd.  One fan at the late show found his opening joke to be particularly memorable.  The comedian began, "Hi, I'm A. Whiney Brown.  Someday, I hope to be THE Whitney Brown."  The band's appearance in San Francisco was originally scheduled as the final night of the tour.  However, as the tour went along, things were reassessed and the band ended up adding one more night in West Hollywood for the following night.  A fan at the early San Francisco show had the impression that the audience was divided, half cheering wildly for the older tunes and the other half mainly interested in the newer material.  Gary recalls that near the end of one of the concerts, a fan presented the band on stage with a giant replica of the "missing piece", the puzzle piece pictured on their 1977 album by the same name.  A tape of the early show is known to exist.  On it, Derek is heard introducing John Weathers and making special mention of the Oakland A's baseball uniform he always wore on stage.  This elicited a large cheer from the audience, Oakland being just outside of San Francisco.  Derek then introduced himself as Jerry Garcia, a native son of San Francisco whose Grateful Dead became one of the city's most enduring bands. 
<![if !vml]>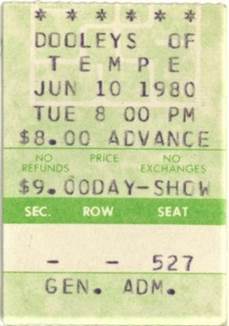 <![endif]>        <![if !vml]>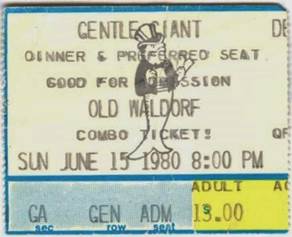 <![endif]>        <![if !vml]>

<![endif]>
San Francisco    June 15, 1980
June 16         West Hollywood, California           The Roxy                              
                              On this, Giant's very last night as a live performing rock band, they again did two sold-out shows, with juggler James Marcel opening.  Both shows were added after the original tour schedule was set.  As late as the end of May, the Los Angeles Times was advertising Roxy Giant shows only for June 13 and 14, with Tommy James slated to appear on June 16.  However, the June 1 issue of that newspaper listed the amended schedule.  As is befitting a final gig of a tour, it's known that many Gentle Giant masks, teeshirts and other memorabilia were tossed into the crowd towards the end of the late show.  During this same set, the band held an awards ceremony of sorts, presenting their sound man with a food mixer painted gold and their lights man with a light bulb.  Additionally, the band held a little sing-along during the "hey friends" section of The Advent of Panurge.  This last light-hearted diversion was sadly edited out of the 1996 officially released LAST STEPS LIVE AT THE ROXY album.  Again, the Roxy's sound man is rumored to have taped both shows, but a different, totally separate soundboard recording of the late show, recorded by a roadie, was the tape made into the official live album.  The liner notes in the official live release identify the roadie only as "Ritchie" but, although there was indeed a roadie named Richie at the time, it's believed a different roadie named Ron is actually the gentleman who recorded the gig.  Ron's tape was a modified soundboard recording with one channel taped directly from the mixing desk and the other from an open mike.  The two channels were then blended together to create the mono mix found on the live CD.  In 2013, a large, though incomplete, chunk of Ron's recording was reissued as part of the MEMORIES OF OLD DAYS boxset.  In 2019, Ron's recording was once again reissued, in a slightly different edit and mix, as part of the UNBURIED TREASURE boxset, this time at last restoring the missing "hey friends" section.
<![if !vml]>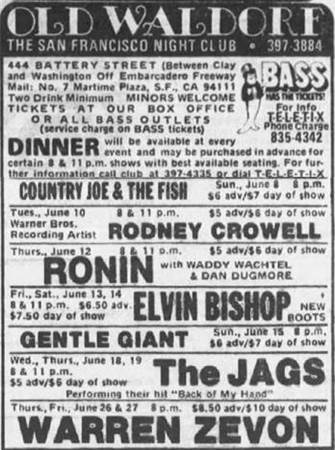 <![endif]>        <![if !vml]>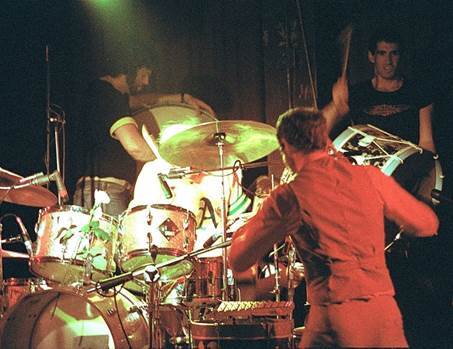 <![endif]>        <![if !vml]>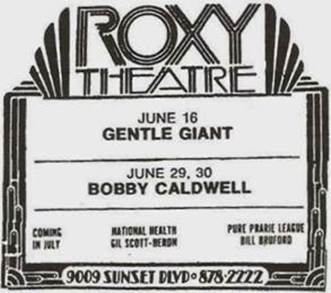 <![endif]>
West Hollywood - Gentle Giant's very last date    June 16, 1980
* Valedictory *
Original plans called for a European leg of the CIVILIAN tour, including some festivals and television appearances.  They even hoped to play two or three dates in the UK in August before coming back to the States in September, allegedly to continue writing.  However, none of this came to pass.  After the 1980 American tour, Gentle Giant quietly broke up.  Some of the members had simply grown tired of touring and the everyday struggles of keeping a band together.  It appears that Derek and Kerry had actually planned on this being their final tour before the tour even began, having informed the others of their decision at a pre-tour band meeting in New York City.  There were also discussions at one point about carrying on with a new lead singer and keyboard player but, in the end, the band simply called it a day.  Unfortunately, contractual complications with the band's record label, Chrysalis, remained even after the band split.  Finally, in 1983, Kerry recorded five demos and presented them to the label.  These five songs, which now appear on the SCRAPING THE BARREL boxset in both Kerry's original mixes and newly remixed versions, were not particularly what Chrysalis was looking for, so they let them out of their contract and the band was officially, legally finished.
            Although a full-scale reunion seems highly unlikely, a few members of the band have stayed involved in the music business in some capacity.  However, even if none of them plays another note together from this point forward, Shulman, Shulman, Shulman, Minnear, Green, Weathers, Mortimore and Smith clearly left behind a remarkable legacy of work for all to enjoy, and historical and archival interest in the band is still very high today.  There is no doubt that fans of sophisticated music will continue to be inspired, long into the future, by the music of that mythical beast from the past known as
Gentle

 

Giant
Return home to   Gentle Giant Tour History